RESTAURANT & GROUMET

RESTAURANT KENNY'S | PLAZA HOUSE SHOPPING CENTER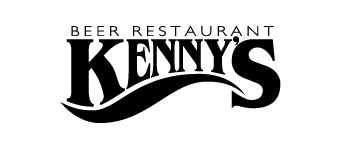 At KENNY'S, a beer restaurant where you can enjoy a variety of creative dishes at a reasonable price, the chef's original dishes using seasonal ingredients are very popular.
You can select the menu according to your mood, whether it be Japanese, Western, or Chinese cuisine. Large groups can enjoy themselves in this restaurant, but there are 7 seats at the Japanese cuisine counter in one corner, so individual customers can have a meal at leisure as well. Shish-kebab is a dish of skewered meat that originated in Turkey.
It was originally a dish in which meat with a strong flavor was used, such as sheep and goat meat, but at KENNY'S we prepare the dish with familiar and easy-to-eat ingredients such as collagen-rich chicken wings, the classic Okinawan ribs, beef round and sausages. And the extra-large 40cm size is sure to make you enjoy a drink with your friends!
[HP]http://kennysblog.ti-da.net/
OPEN

Lunch 11:00〜15:00 (L.O.14:00) Dinner 16:00〜20:00 (L.O.19:00)

FLOOR

Plazahouse Fair Mall 3F

TEL

098-930-0570
---