RESTAURANT & GROUMET

Getsuen Hanten | PLAZA HOUSE SHOPPING CENTER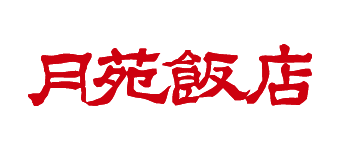 The authentic technique taught by successive Chinese chefs has been entrusted to the fourth-generation chef from Okinawa, who made it into a nostalgic taste for those who love this city. Many people will tell you about their memories of this restaurant. They tell us that it is a family place, a place for celebrations, and a source of nourishment. Homemade charcoal-grilled pork, handmade spring rolls, and chicken gokoage form the good old menu that has been loved by four generations since its inception. As if continuing the history of Ryukyu cuisine, whose origins were cultivated through diplomatic relations with China during the long-gone era of the Ryukyu Kingdom, the restaurant boasts of its "Ryukyu Cantonese cuisine," in which Okinawan ingredients are prepared with the famous "Bridge of Nations Bell" ringing in the heart.
An authentic Chinese cuisine restaurant Plaza House can boast of. Its round tables are even today brimming here and there with laughter and lively conversation. Enjoy "kusuimun" ("beneficial to your health"), a flavor you will find nowhere else.
[Blog]月苑飯店~美味繁盛日記
OPEN

Weekday lunch/11:30-15:00(L.O.14:30) Dinner/17:00-21:00(L.O.20:00)

CLOSE

Closed only on Tuesday and Wednesday (dinner time)

FLOOR

PlazahouseSC 1F

TEL

098-933-3111
---