BEAUTY

studio La Foret | PLAZA HOUSE SHOPPING CENTER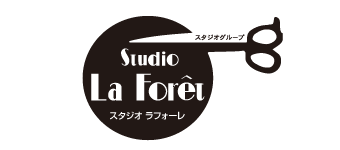 It opened in Fair Mall about 10 years ago. A long-standing salon that celebrates its 27th year since it opened in the first avenue of Goya, Okinawa City. Among all of its features, its strong point is the detailed counseling.
Besides the Plaza House staff, it also caters to CEO Yuno Taira. "Recently, she has been coming once every two months. She mixes in with our regular customers. (laughs)" Many old customers who have been coming to Plaza House for decades still come to the salon, and it has earned the superb trust of the staff and the CEO.
"Especially the elderly customers come wearing the clothes they bought here in the past. They also happily share their memories of those times." The smile Ms. Shikina, the stylist, has while talking of these episodes is the charm that attract customers. There is a place where you can wear clothes and accessories you can boast of even after many years and reminiscence about them in a building full of such memories. That must be true happiness. If you come here, you can also get a glimpse of the last fashion trends in Plaza House.
OPEN

10:10-19:00

CLOSE

Closed on Tuesdays

FLOOR

Plazahouse Fair Mall 3F

TEL

098-930-2208(Reservation priority)
---