GIFT & SERVICE

Halau Hula Kalakaua | PLAZA HOUSE SHOPPING CENTER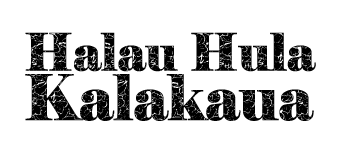 Halau Hula Kalakaua inherits the classic hula dance from Uncle George Na'ope, the living national treasure of Hawaii. How about you try the traditional Hawaiian hula?
Try traditional hula at Kalakaula, which has participated 20 times in competitions at the home of hula, Hawaii.
[HP] http://halau-hula-kalakaua-okinawa.net
[Blog] http://halau-hula-kalakaua.blogspot.jp
[FB] www.facebook.com/HalauHulaKalakauaOkinawa
OPEN

Tuesday 19:30-21:00/21:00-22:30 Wednesday 9:30-11:00/11:00-12:30 19:30-21:00/21:00-22:30 Thursday 9:30-11:00/11:00-12:30 19:30-21:00 Friday 18:00-18:50/19:30-21:00 Saturday 9:30-11:00/11:00-12:30

CLOSE

Closed on Mondays and Sundays

FLOOR

Plazahouse Fair Mall 2F

TEL

098-878-5654
---