FASHION

ACUTE | PLAZA HOUSE SHOPPING CENTER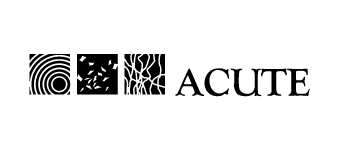 The impressive iron woven in a lattice shape inside a wooden frame on the large doors, the white interior decorated with colorful paintings drawn by an Indonesian artist, and the display with original Batik dresses known for the batik-dyed fabric from Indonesia and Malaysia and high-quality furniture made of precious natural teakwood.
Mr. Archer, the owner, started handling ethnic goods 23 years ago. At that time, there were almost no shops that handled such products, and this shop can be said to be a pioneering presence in Okinawa. "The batik dyeing technique used in Batik dresses is said to be the origin of "bingata" (a traditional Okinawan dyeing method)," he tells me, and I take the product in my hand. The colorful and soft clothes are a good match for the landscapes of Okinawa lit up by the scorching sun, and really do have a charm similar to the brilliance of "bingata". The Indonesian batik dyeing technique was designated as UNESCO's World Intangible Cultural Heritage in 2009, but unfortunately, the number of dyers seems to be decreasing, and it seems this shop, albeit small, is striving to support it. In addition, the furniture made of precious teakwood, which has excellent durability and water resistance, is planned and produced together with local craftsmen at the company's own factory in Bali, Indonesia, and at the same time, furniture with a high design quality is purchased locally.
And the surprising highlight – the replica of a chair designed by Spain's leading architect, Antoni Gaudi! It seems that unexpected treasures still sleep in the store which contains such a gem.
By the way, "ACUTE," the store name, means "sharp." Here are the products that acutely refined craftsmen feel while inheriting the tradition.
OPEN

10:30-19:00

CLOSE

Open year round

FLOOR

Plazahouse Fair Mall 2F

TEL

098-932-9801
---