FASHION

PINK HOUSE WORLD | PLAZA HOUSE SHOPPING CENTER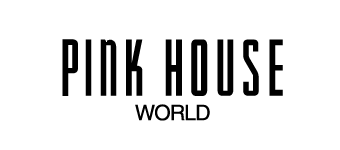 Every woman has longed for it at one point. Laces and frills, flower prints and fluffy dresses. "PINK HOUSE" is a brand that can be said to represent such clothes.
"I feel that it has an enduring popularity with customers familiar with the heyday of the DC brand," says Mr. Akamine, the store manager. He is an attractive man who also belongs to a modeling company. A prince-like presence that exactly matches the image of the store.
"At that time, we were happy even with only a shopping bag from our favorite fashion brand. I think women who have experienced that feeling now have the pleasure of being able to purchase the clothes they want by themselves.
" The brand in fact comprises of brands with 4 concepts The classic "PINK HOUSE," the youthful and refreshing men's clothing brand "KARL HELMUT," the dignified and pretty "INGEBORG," the romantic and not-too-sweet "ph blue."
It is full of clothes that both men and women can enjoy in life's different occasions.
The original brand concept contained the message "Leave me alone." It expressed the feeling of women that never lose the heart of a girl and stick to unique fashion.
"PINK HOUSE" is celebrating its 31st birthday this year. It will continue to be an iconic brand for women committed to their unique fashion style.
[Web]http://pinkhouse.jp
OPEN

10:30-19:00

CLOSE

Open year round

FLOOR

Plazahouse Fair Mall 1F

TEL

098-930-6260
---