RESTAURANT & GROUMET

BALI NOON BALI MOON | PLAZA HOUSE SHOPPING CENTER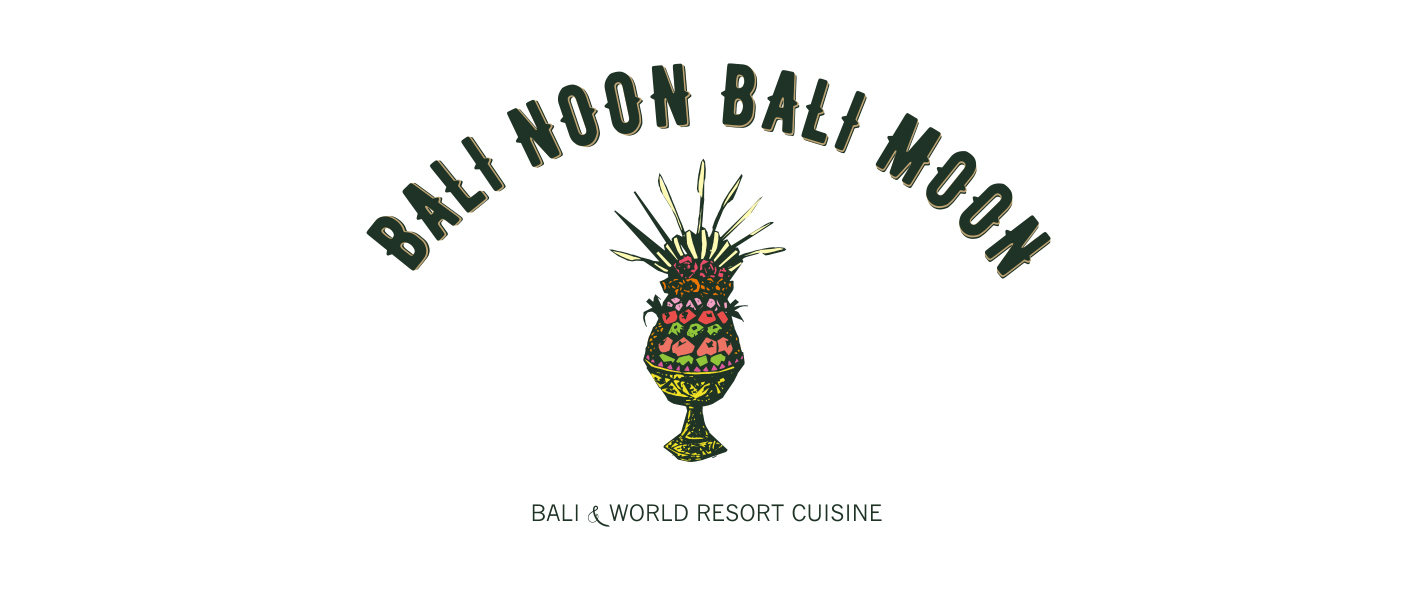 Balinese Cuisine – Asian medicinal cuisine
BUMBU BALI
A Balinese paste called "Bumbu" is indispensable for Balinese cuisine.
There are various ways to use it, such as spreading it over the ingredients and baking them, or putting it in a soup and boiling it, but there is no Balinese cuisine without this paste.
BALI NOON BALI MOON was able to open on February 3, 2016, after succeeding in developing and importing frozen bumbu paste that has cleared the export requirements with high-quality spices and herbs, and inviting a reliable cook who uses the bumbu paste in cooking with whom we have been cooperating for 18 years.
We are grateful and delighted that this small restaurant in Okinawa can offer the traditional cuisine of Bali, called the Shangri-La of this world.
18 fresh herbs and spices are used in Bumbu Bali. Many of them are almost identical to those described in the Indian Ayurveda. In addition, multiple ginger herbs grown in rich soil and coconut oil, which has been praised globally for its health-preserving effects, are used in abundant amounts.
Bali and Okinawa are far away. Nevertheless, it is strange how they have many things in common, such as dance, music, dyeing and weaving techniques, and language. The Ryukyu Kingdom had a history of friendly relations with Indonesia's last kingdom of the Hindu faith, the Majapahit Kingdom. By coming into contact with one another's culture, we can learn how Ryukyu was one of the largest intermediary trading kingdoms in Asia.
The wisdom of storing ingredients in a tropical area just below the equator, and an excellent food culture that regulates your health with the blessings of nature. A flavor that is sometimes stimulating, yet delicate and exotic. Please enjoy Balinese cuisine, the medicinal cuisine of Asia.
OPEN

11:30 - 20:00 (L.O. 19:30)

CLOSE

Closed on Thursday dinner

FLOOR

Plazahouse SC 1F

TEL

098-933-1144
---